Post by Ghost the Undead Goddess on Feb 18, 2020 6:51:32 GMT -5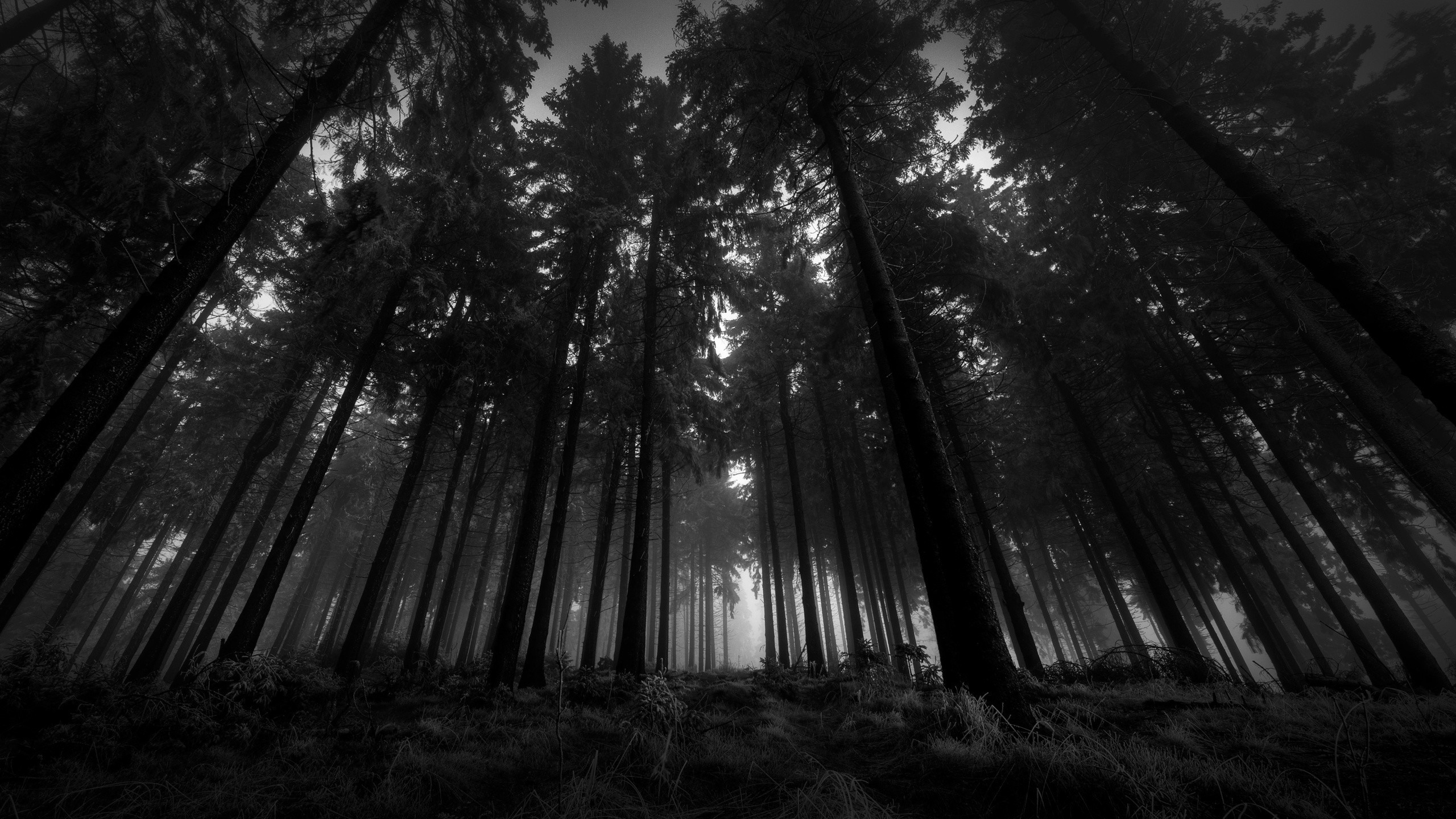 I am the game you don't want to play me

I am the pain and I know you can't take me
The shadows licked at the massive form that slipped between the trunks of trees and bundles of undergrowth that stunk of Treeclan filth. Despite the size of the monstrous tom, he was near as silent as his namesake while weaving through the dense forest though not the familiar pine that he was used too.

Cruel, vibrant green pools were faintly illuminated within the darkness of night as the growing scent of Squirrelbrains grew stronger with each passing second. The camp was within eyesight despite the fact that black tomcat had never been this far within his clan's loathed and timeless enemy's territory before.

Muscles rippled beneath the thick, short pelt that blended into the night with each precise and steady step. He was a nose length or so behind the leader of this little group of Nightclanners, Cobrastrike's scent the only relief to the overwhelming scent of Treeclan. It would take him moons to get the stench from his pelt.



There were others with them, all nocturnal felines ready to shred the hides of of each and every cat within the unsuspecting clan sleeping away. Their dreams would be cut short, turned into bloody and terrifying nightmares that would haunt them for moons to come.



They would learn: Don't mess with Nightclan.

A near demented smirk curled across the ebony devil as that detached green gaze slowly ran over the hollowed out tree that held several sleeping warriors, queens and youngsters. A spark genius ran through the silver-tongued villain, what better way to take the legs out of the clan than to dispose of those too young to defend themselves.

Was it heartless, most definitely. But this was war and Blackstag wasn't about to let Treeclan forget who they were dealing with.

Sharp claws slowly made their way from massive paws as Blackstag dropped back to let the smaller cats within his patrol forwards so that they could flood the camp easier than a cat of his size could. Lips curled as fangs showed, tail lashing as the excitement to rip his claws into worthless bodies bubbling within his broad chest.

Cobrastrike's battle screech was music to his ears, a snarl rising within his throat as surged forwards from the darkness like a demon of shadows with cold, wild green eyes. It was frantic, it was pure chaos as cats scrambled while trying to gain their bearings after being jarred awake in the middle of the night.

The massive warrior quickly struck out, claws slicing through the cheek of an unsuspecting Treeclanner when he scrambled into the chest of Blackstag. Blood splattered between white claws at the impact of the blow as the tom stumbled backwards with wide eyes, not fully awake. The smaller warrior's fear scent was strong as he fled the hollow of the tree with most of his clanmates, still attempting to piece together what was happening.

The dark coated tom found his gaze landing on the lanky, leggy form of a young silver tom though the thickness of confusion. He looked scared with his fur fluffed out and his tail lashing back and forth, it caused a cruel smirk to curl over the maw of Blackstag. How delightful it would be to watch him struggle against such a massive opponent, to watch the life leave his pale, fear wide eyes.

A vicious growl rose within the throat of the black demon, shifting gaits to charge the youngster with monstrous intentions within his twisted, cruel mind. He was so fixated upon this lanky apprentice that he didn't notice the other warrior leaping from the shadows until it was too late.

Like an explosion, Blackstag got knocked sideways by a force of brute strength cause him to stagger but not fall. Unused to such an occurrence due to his large stature, the black warrior whipped around quickly to come near nose to nose with a massive tabby she-cat, blue eyes as icy and cold as Blackstag's darkened heart within his chest.

With a snarl Blackstag lurched forwards but quickly learned his speed was not nearly what hers was as she landed the first blow to slice her curled claws down the front of his face. Pain sprung from the newly welted wounds down his nose, the scent of iron pronounce as blood bubbled from the area. It brought forth a vicious roar from the parted jaws of the massive tom.



Timberfrost's tabby form once again darted forwards with speed that didn't give Blackstag time to properly prepare or respond before his body slammed into his chest in an attempt to drive him from his massive paws. Claws sliced at his flank as her fangs suck into the junction of his shoulder with intense prowess, muscles rippled under her striped pelt with each movement.



His shoulder screamed with the intrusion of canines within his flesh, but he shook it off as he reached down to sink his own fangs into the scruff, the back of her neck. The feeling of her tensing beneath him was felt even if she didn't mean to do it, showing at least the uncomfortableness of the action even if it didn't entirely hurt.

There was a sound of cracking that caused him to release his grip, jaw aching at the impact of the back of Timberfrost's skull against his maw in an attempt to free herself. His head rang as he shook it ignoring the jarring pain within his head and mouth as he automatically lashed out with a large forepaw to find a connection as it slammed into the tabby's face to send her stumbling backwards.

The taste of blood flooded his tongue, realizing he must have bitten it at some point though it hardly bothered him. In fact, it almost fueled him in some twisted way as that deranged smirk found it's way to Blackstag's maw once more while his tail lashed around behind him. "I'll have fun killing you..." He snarled in a demented tone, nowhere near that of his silver-tongued facade.

"I'd like to see you try." Timberfrost's tone was just a chilling as the cerulean of her gaze, it almost seemed fitting that nature itself was just as frosted around them. The cold would soak whatever warmth remained within her tabby form once he was done with her.

blackstag

blackstag