The Essentials
The Essentials
Character Corner
Character Corner
This board houses the area where you will be creating your characters here on Fate, including non-player characters (NPCs)! After browsing our Name Suggestions list, as well as our Taken Names list, you probably have a pretty solid idea of where to start in writing your character biography. Please be sure to include all information needed in your applications - our Character Sheet is also located in this board, and it contains a bare-bones application code of all the information we're looking for. When posting an unfinished bio, be sure to post it in the WIP Bios sub-board, and then re-post in the Completed Bios sub-board when you finish.

Feel free to drop a message in our Discord to let staff know when your bio is completed!
1,221 threads / 1,287 posts
Once your character has been approved by two staff members (which you can see in the subtitle of your character's application), you're ready to roleplay on Fate! Your character's biography will be moved and sorted into the appropriate sub-board here once they've been added to all the necessary areas.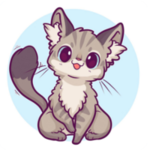 After you have created your character, you may find the desire to continue developing them or exploring them in different ways! You are more than welcome to use our Character Development board to explore your character to your heart's desire!
Old growth, dead wood, exposed roots, lush boughs. The forests are choked with life in some areas, and stretched thin in others. A massive ravine splits the earth, paying no heed to the trees and plant-life that once had stable footing there. The forests slowly thin out to the southeast, giving way to a drier, rockier landscape.
No posts have been made on this board.
Like a well-protected secret, the Mossy Hollow is hidden away in the depths of the forest. Shifting earth revealed the entrance, which gives way to a refreshingly cool interior. Carpets of moss stretch across stone and soil cushions the walls and floor, providing a soft and private resting place.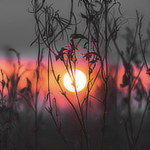 Damp here is the earth. All seasons are marked by wetness, whether it be the gently lapping shores of the lake, or the deep, peaty swampland to the north. Life is abundant. Mist routinely rolls in from the lake, obscuring the dark, wet woodlands with an air of mystery.
The land here undulates like waves, frozen and green. Tall grasses and high, lush hills set against a mountainous backdrop; warrens and dense networks of shrubbery; some sparse woodland and the narrow tail of a ravine. The Moors hold many hidden secrets.
Other Places
Other Places
No posts have been made on this board.
Each Clan shares a border with their neighbors, and there are specific landmarks where the line is drawn. Borders may be subject to change, and the landmark where the border is drawn may be owned by both Clans or only one of them.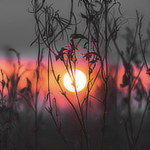 No posts have been made on this board.
Find out what is here by entering these unchartered landscapes.


Locations will be updated as they are discovered in-character.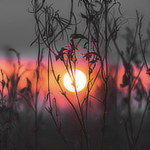 No posts have been made on this board.
Find out what is here by entering these unchartered landscapes.


Locations will be updated as they are discovered in-character.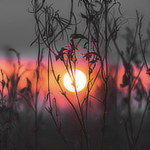 Earthquake Event
Earthquake Event
All threads that take place after or during the earthquake will be located in this board.
All threads in this board take place before the earthquake that rocked the valley! If you create a new thread dated before the earthquake occurs on Greenleaf 12 (Year 8), please make sure it's in this board!
Located in a small, sheltered area between a split in one mountain. There are a couple of scraggly mountain trees growing around the fairly flat area. A pool of water has collected near the middle, kept cool even in the heat of the Time of Freed Water because of snow-melt. There is a safe and well-protected cave that is used as a community den for the Tribe. Near the rear of the cave is a smaller cave with a skylight and pool of water. Skyteller uses the pool to interpret the clouds reflected in the water for signs from the Tribe of Endless Hunting.
The surrounding mountains loom over the valley, eternal and unchanged despite the disaster. Dotted with pine trees and various forests, as well as open and rocky spaces, the mountains are dwelled in by countless cats but claimed by none. The Tribe, loners and rogues make their homes here, as well as lurking dangers, so beware. The grave of the sacred Moon Tree, destroyed during the earthquake, resides high in the mountain slopes.
FORUM INFORMATION & STATISTICS
FORUM INFORMATION & STATISTICS