Post by Deleted on Nov 3, 2020 7:50:43 GMT -5
Name:
Crowkit
-
Crowpaw
- Crowstalker
Age:
22 Moons
Gender:
tom
Clan:
NightClan
Rank:
Warrior
Picture: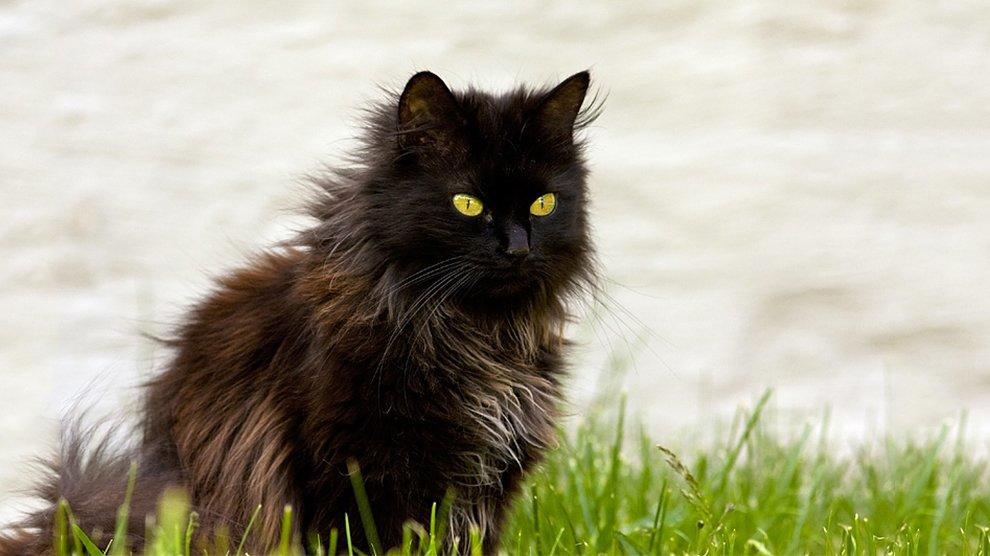 Description:
Crowstalker isn't a very big cat. Stuck in the middle of being medium in size, he doesn't appear very intimating in the least, but don't let that fool you. A fairly handsome tom with a unique blend of mostly blacks, whites and a small supple of browns for a pelt. His fur, is while, not the most bushier of pelts, is rather thick and makes him look like an overgrown bush if he doesn't groom it often. With lanky legs, large paws, small ears, and large whiskers, this cat appears almost ordinary. But what does make him stand out is his beautiful, lime, green eyes, a beautiful feature he got from his father.
Description Summary:
A medium furred, mostly black tom with yellow, green eyes.
Personality:
As a kit/Beginning of apprenticeship
When Crowstalk was young, many believed him to a friendly and bubbly kit. So focused on wanting to be friends with everyone around him and wanting to be liked, he tended to allow himself to be the "class clown". Wanting to be the certain of attention, he would act out for attention and more often than not, he got exactly what he wanted. This childish nature, often had also being the blunt of mean and cruel jokes, while also being bullied because of his so called expecting nature. Who wouldn't want to bully such an influenced little tool, who just wanted everyone to like him? Yet, those poor innocent fools honestly had no idea what was behind that little circus act. The one responsible for bringing out the change in him? Why, his beloved and amazing mentor, Clovermask, of course. It didn't take much to mold him, simply because his real self was already inside. It just needed a little push to come, is all and came out it did.
End of apprenticeship/ As a warrior
Its funny how a simple stranger can flip someone so easily. Crowstalker became a brutish savage over night. A newbie apprentice turned warrior with the lust for battle (he can turn this off and on as needed) and a competitive edge to win in anything he does. Crowstalker is by no means a nice cat. He has a tendency to speak his mind, can get easily jealous of anyone (ESPECIALLY, when he feels that someone is taking Clovermask's attention from him), and is brutally honest, even when you don't want to hear the truth about yourself. Many would expect a cat like this to be as dumb as a bag of rocks but this is far from the truth. Crowstalker is actually quite intelligent but leans into the more "brawn than brains" type of category simply because its easier to pull off. Let someone believe you're an idiot, it will be more fun to crush them later when its unexpected.
Of course with the bad there is also good. Well in his case, decent. While he is a giant brute, he is very loyal, and protective to the few that he cares about, namely his former mentor, his family and his clan. This devoted loyalty to these few, can be rightly misplaced and often be regarded as naivety especially when he believes that the ones he cherishes, can do no wrong in his eyes. He can easily place those on a pedestal, where an old child hood trait, of wanting to please them, rears its ugly head.
History:
Crowstalker's beginning was pretty routine, well as much as he could remember anyway. He was born to, two normal warriors. He was the oldest of two kits, between himself and his younger sister. Loyalty to clan and too family was something that was taught at a young age of kits of NightClan and so it was no surprise it was something that a young Crowkit, learned to adapt too. He was especially close to his sister and over time found that he liked the attention that other kits in the nursery gave him. He would do anything to get it from anyone who would give him the slightest attention. Of course with the need for attention, came with the realization to the other kits that he was nothing more than a doormat to walk on. Just a kit to bully and too use and abuse and for moons this was Crowkit's life. This was until he became an apprentice and was given the warrior that would forever change his life.
Some would have believed it to be adoration or perhaps something more beautiful and sweet but in the mists of it all. It was simple obsession towards his mentor, Clovermask. She was everything he wasn't. Powerful, strong and ruthless and cunning. She did not hold back with him and pushed him to become the warrior he is now. No looker the pushover he once was, the paw grew with an intense love for battle and ruthless antics that brought out a brutish and almost savage persona that hadn't been seen in his younger days. He had evolved over night and welcomed the change and within moons had earned his warrior name. His relationship with his former mentor, only grew from this point and the young warrior found himself willing and eager to please her even after his apprenticeship to her ended. A friendship bloomed, and even now his obsession and adoration and admiration for Clovermask only grows more. A willing puppet, in for the ride.
Other:
Adopted from
Here
Note:
Katara
- What do you think of him, lovely? Let me know if I should add or change something. I want him to be perfect <333 XD