Post by BlooRey DVD on Dec 4, 2019 20:42:04 GMT -5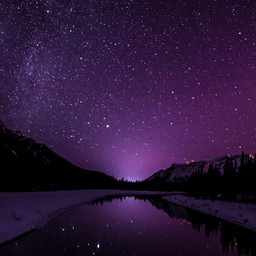 Song
Of Shadowed Stream
If living, breathing cats could have sound effects associated with them, in that moment she would have been that of a stone. A stone cast off the edge of the steepest cliff in all the valley. That
high-pitched shrieking
sound as it careened passed you with no regard for anything in its immediate vicinity, only the trajectory upon which it was cast. And all who happened to stand in its way were subject to a force akin to a smite from the heavens. Unbidden, unforgiving, and un-
"COLD! COLD COLD COLD COLD!"
A blur of black and white fur exploded through the entrance of the den, toes splayed in mid air as for a brief second she seemed suspended.
And then she fell, chin tucking to her chest as she rolled out of the free-fall, claws scraping on the stone floor as she righted herself only to leap over top of a sleeping Cave-Guard. Or, a Cave-Guard that
had
been sleeping when the very
embodiment of noise
ruptured any semblance of rest the near-the-entrance-dwelling Cave-Guards may have had.
Honestly, it was a miracle she didn't step
on
anyone as she catapulted herself over at least three other cats before reaching her destination.
White paws slid on the smooth stone, worn by moons of padding paws, until she could slide no further. The body of a cat much larger than she blocked her way, sending her rump over ears and into a spectacular back-flop. Yes, with her Time of Frozen Water-chilled coat, she collapsed directly onto non other than her brother Rooster.
Big green eyes blinked in surprise at the sudden warmth against her back, before she happily sunk into it, complete with delighted wriggle. A grunt caused her to shift slightly, straining to peer at the one responsible for the noise thanks to her upside down position. When black pupils finally did find him, a smile immediately split her maw.
"Roo-Roo!"
She trilled, her right forepaw stretching out to bat at something unseen above her. The air rushed out of her lungs in an awed gasp as her attention immediately shifted to the stone ceiling above her.
"Have you looked, like really REALLY looked up? It's like... Claws! Claws are reaching down toward me! What do you think they want? Are the gonna take me? I don't want them to take me away. You'll protect me, right Roosey-Goosey?"
A sudden inhale as she forgot what it was to breathe.
"Has anyone told you how warm you are? You're like the sun! A really big sun! Do you think the sun is big? It's gotta be big right? Otherwise how would it be warm? But then why is it so small in the sky? How long do you think it would take to get to the sun?"
Another shrill gasp erupted from her then as she flailed about in a mess of paws and a tail, reorienting herself so was almost right side up again.
Almost
.
A piece of Rooster's nest clung to her ear, a feather sticking straight up as she batted at Rooster's bottom jaw with her hind paw.
"Do you think I could run to the sun? How long would that take? I'd probably get tired. I'd get tired, right? Oh! But what if I got some herbs from Telly-Welly? Then maybe I co-"
Her words were cut short by the sudden appearance of that brown and white spotted feather from Rooster's nest. Dislodged from its place on her ear, it drifted into her field of view and immediately garnered her attention, as demonstrated by the long inhale that tore from her throat.
"Look at it, it's PERFECT. Can I have it Roo-Boo? Pretty please with a mousetail on top? I don't have one like this and I reaaaaaaaally want it. I'll give you my next vole. Claw my heart and hope to die. Mmmmm food... Rooty-Tooty, are you hungry? I'm hungry. Can we g-"
She froze momentarily, pupils dilating as her whole body seized briefly.
And then she sneezed, completely righting herself so she was lying next to Rooster with a rather startled look on her face. Quickly dissolving into a fit of giggles, the she-cat stretched out to take up a surprising amount of room considering her size, simultaneously allowing her to gently
bep
her brother's paw closest to hers.
"Hi~"
She purred, grinning widely at him with the pleased innocence of a kit. A kit that had eaten one too many sweet berries.
:
Fawn
: I am so sorry X'D :