Post by ♛ 𝔽𝕒𝕓𝕣𝕚𝕔𝕒𝕥𝕚𝕠𝕟 on Aug 9, 2019 5:17:07 GMT -5
Greenleaf 12 By morning the night's clouds have gone, leaving the sun to shine once more. The day is hot and humid.
I'm so sorry it's so bad omg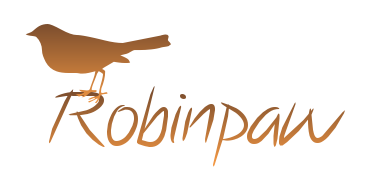 S
he felt hot and stuffy as the newly regained temperatures soared after the rains. It was early morning, and yet already the sun was already relentlessly beating the forest beneath a merciless paw. Robinpaw stretched luxuriously outside the apprentice's den, trying to work the stiffness out of her shoulders. She halted when an image of Ravenpaw's face flittered through her mind like an unwanted bird. Pain sliced at her heart, and the faintest bristle ran down her spine. It had been only five moons since her older brother had joined StarClan. Have they given him his warrior name?
She wondered, flattening her ears to her skull. The camp seemed so empty and quiet without him. She would give her soul if it meant she could roll her eyes at his stupid, reckless antics just one more time. She needed to get out of camp desperately.
Forcing herself to her feet, Robinpaw made her way towards the warrior's den. She wanted to make sure that Finchcloud was okay. Her white paws stirred up dust from dried mud as she went, her green eyes dark with thought.
But as she reached the entrance, an unexpected face emerged instead. Her heart leaped into her throat, and she halted in her tracks. "Brackenstride!" She greeted, her voice unnaturally pitched. A flush raced across her muzzle, hidden beneath her calico pelt. She cleared her throat.
"Brackenstride."
She forced her tone into casual neutrality. Blood roared in her ears, turning her tongue to glue.
Get ahold of yourself, Robinpaw.
She thought in irritation. "Have... you seen... uh... Cloudfinc-
Finchcloud.
" She blushed furiously.
"I meant Finchcloud."
It was so unnatural for Robinpaw to be nervous that she didn't know what to do, or how to solve her clumsy and stumbling sentences.
"We... were supposed to go, uh... hunting."
She continued, feeling every scrap of her dignity shrivel into a tiny ball. She sounded like an idiot! StarClan, Brackenstride probably thought she had bees in her brain.