Post by ▲ Fabrication on Jul 11, 2019 20:10:43 GMT -5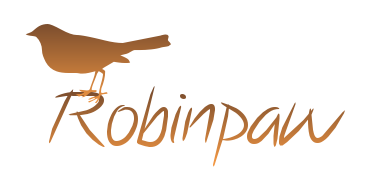 T
he air smelled like electricity, the sharp note of it standing out in the musty air. A cool breeze brought mercy to the heat bearing down on TreeClan, and Robinpaw was grateful for the refreshing flow of air. Though the lightning was distant, a roll of thunder so abstract that no cat seemed to be concerned with it, a very real storm was shadowing the Clans. It was this storm that the calico apprentice was mulling over currently, with the sensible thoughtfulness with which she approached every situation.
A bundle of springy moss was gripped in her jaws, and she was carrying as much as she could handle towards the medicine den. She noticed with a flash of frustration that Duckpaw hadn't contributed to the small pile she had assorted outside the den where the eldest cats slept, and a sigh of resignation worked up from her lungs as she added to her pile. Whiteclaw had been in need of fresh bedding for several days now, but had kept it to himself. Robinpaw should have suspected the older tom would do something like that, he preferred to deal with his own issues privately rather than accept help from the apprentices. Swandive, much like her brother, had also kept the dire nesting situation in the elder's den under wraps. Maybe they didn't want to disrupt the apprentice's battle training, which had taken on a much more serious tone now that war seemed inevitable.
Troubled, Robinpaw trotted on dainty white paws to where she had bundled the last of the moss. She scooped as much as she could in her slender jaws, attempting to balance another bundle on her shoulders. She snorted through the plants in amusement. She looked like a tree. Abandoning the shoulder idea, Robinpaw decided she'd just make as many trips back to her pile as was needed to get all the moss to the elder's den. Green eyes still storming with thoughts of the future, she lost concentration on the moss bundle and accidentally dropped most of the clump on the ground.
"Mousedung..."
She cursed quietly, a word the proper little cat would never have uttered in her kithood. She tried to gather the moss back up, but it seemed the bundle just wouldn't come together the way she had organized it. She felt just about ready to give up, but the elder's still needed fresh bedding, and how would she feel if she had to sleep in the same wad of dirty moss for yet another uncomfortable night?