Post by Abyss on Apr 8, 2019 8:29:21 GMT -5
Goosekit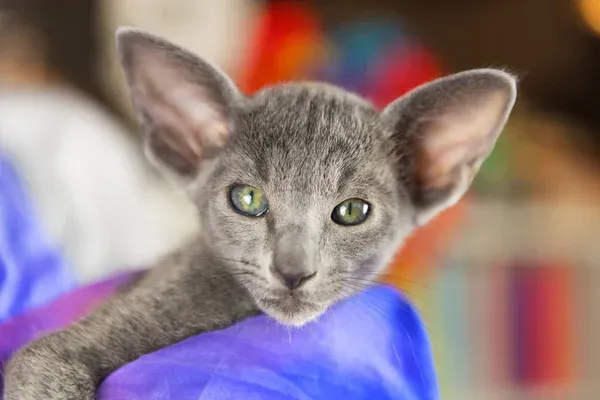 Other Pictures:
Apprentice
Warrior
Current Name:
Goosekit
--Future Names:
Goosepaw, Goosechase
Age:
Unborn
Gender:
She-cat
Clan:
Lightningclan
Rank:
Unborn
--Future Ranks:
Kit, Apprentice, Warrior
---
Description
Description Summary:
Slender gray she-cat with long legs and vibrant green eyes
Description:
As a kit, Goose is naturally a little bit smaller than Goldenkit, but her legs are longer than normal. Her overall body shape is similar to her parents: lithe and slender, more so built for speed and agility. Her fur is short and doesn't exhibit much resistance against the wind, allowing her to glide when she walks and runs. Her tail is long behind her and her paws are also a little bit larger than average. Her fur itself begins as a darker gray when she is young, similar to her mother, but fades into a pretty foggy gray once she is older. Also, something else quite unique about her pelt is that her fur along her spine is a little bit longer than the rest of her fur, resembling a sort of mane. Her eyes, as all kits, are a dark shade of blue while she is little, but eventually will develop into a bright, vivid shade of green. When she gets older, her body will be built like that of a cat who is constantly running.
---
Personality
Caring - Family-oriented - Judgmental - Hot-headed - Blunt/Honest - Pessimistic - Fast Runner
Right off the bat, the very first things that someone can quickly learn about Goose is that she is a very judgmental, short-tempered, and pessimistic cat. Her opinion of other cats is often determined by the first impression they give off, as well as any actions they make that she hears about or is present for. Depending on what the other cat does, there is a likely chance that they will irritate her in some way or cause her to be very opinionated when it comes to them. This isn't necessarily a good way to see others, but it comes naturally to her. She also is one who automatically assumes the worst of someone else based on whether or not she knows them. If she does not know you, she instantly believes that you are the enemy and are a threat to her family and her clan unless proven otherwise.
Another thing that you quickly learn alongside what is above is that she is an honestly blunt little cat. If she has an opinion or a thought in her head, she isn't one to hold it back. She will willingly say whatever she is thinking, regardless of how hurtful it may be. This is primarily because she believes that if someone is doing something wrong or is acting foolish, they deserve to be criticized openly. Thinking something about someone or seeing that someone is wrong but never correcting them just allows that cat to continue making mistakes. At times her bluntness can be seen as a good thing, since she does want to correct others without hesitation. But it is also an issue since she shows no care at all for the feelings of others.
In spite of all of this, Goosekit is very family-oriented and does care for her family more than anyone else. She just shows it in a very tough-love sort of way. She does show affection towards her family, but even they are not safe from her honesty. In a way, she is kind of hypocritical because she will grow furious and vicious if someone else is rude to her family, yet she sometimes acts that way. In her mind, the difference is that her family knows she is this way and understands it. But someone else being rude to them is more of a threat.
This final trait is more of a mix of personality and description, but Goose will grow to be highly known for her ability to run. Her legs are long and strong, which is natural for a cat of Lightningclan. But she takes her running and long legs to a new level. She will run and run and run until her legs collapse under her, for her passion for running never falters. This trait is also the cause for her future Warrior name: Goosechase. If she is chasing prey or another cat or anything really, she will chase and chase until she can't anymore. This also comes from it being described as "going on a wild goose chase" in order to get her to stop running after something.
---
History
Family


Owlmind | Mother | Lightningclan Warrior | Alive | Played by Ghostie


Quailfoot | Father | Lightningclan Elder | Alive | Played by Taxx


Greenkit | Sister | Lightningclan Kit | Unborn | Played by --


Goldenkit | Sister | Lightningclan Kit | Unborn | Played by --


Born to a one-night stand between Owlmind and Quailfoot, Goosekit is the middle kit of the litter of 3. She naturally became the more blunt and irritable kit of the three at a young age, though no one ever quite figured out why she became this way. She is known by her clanmates for being very honest and blunt, often causing others to avoid asking her opinion(even though she will give it anyway). It may be difficult for her to make many friends, but she has never seemed to mind. It is believed that once she eventually becomes a Warrior, she will be one of the first cats to confront any intruder on the territory and the first to correct the behavior of her clanmates.
---
Other:
Goose is based off of Nemesis, the Goddess of revenge
-Nemesis is reflected in her name, her judgmental and brutally honest personality, and her love for chasing others down.
tags