Post by Ghost the Undead Goddess on Oct 25, 2018 0:42:54 GMT -5
Come one, come all, look who is sitting among the shelf waiting to get picked for their fur-ever home!


Come adopt a Ghostling!
These cats are all in relation to the cats I play in some shape or form. A few cats have NPC forms filled out, in which case there will be a link that connects you to that bio form. All of my cats will also have a link to their bio forms so that you can scout out the relationship between them and the cat you are thinking about adopting.
Rules are simple, either shoot me a PM or respond below to ask for a cat!
Have fun looking,
Ghost the Undead Goddess
---
Stoneclan
In-Relation to:
Ebonyheart
Bio
Rabbitfur - A black and white she-cat with green eyes
Mother to Ebonypaw
89 Moons || Mate: Batscar || No Apprentice || Currently an Elder
Respectful, Proper, Proud
Change open to adopter
Redshadow - A reddish colored somali tomcat with amber eyes
Cousin to Ebonyheart, Son of Bunnytail and Tigerstripe
69 Moons || No Mate || No Apprentice
Calm, Quiet, Observing, Diplomatic
Change Open to Adopter
Bluefeather - A pale cream-blue somali she-cat with pale yellow eyes
Cousin to Ebonyheart, Daughter of Bunnytail and Tigerstripe
69 Moons || No Mate || No Apprentice
Shy, Gentle, Reserved
Change Open To Adopter
Wildfern - A beautiful, long haired calico (or Torbie) she-cat with heterochromia blue and green eyes
Cousin to Ebonyheart, Daughter to Bunnytail and Tigerstripe
69 Moons || No Mate || No Apprentice
Free, Loving, Cheerful
Change Open To Adopter
Skydash - A pale Bengal tomcat with light blue-green eyes
Cousin to Ebonyheart, Son to Bunnytail and Onyxmask
49 Moons || No Apprentice || No Mate
Carefree, Romantic, Charismatic
Change Open to Adopter
Silverback - A pale cream Somali tomcat with silver covering his back and amber eyes
Cousin to Ebonyheart, Son to Bunnytail and Onyxmask
49 Moons || No Mate || No Apprentice
Intimidating, Xenophobic, Judging
Change Open to Adopter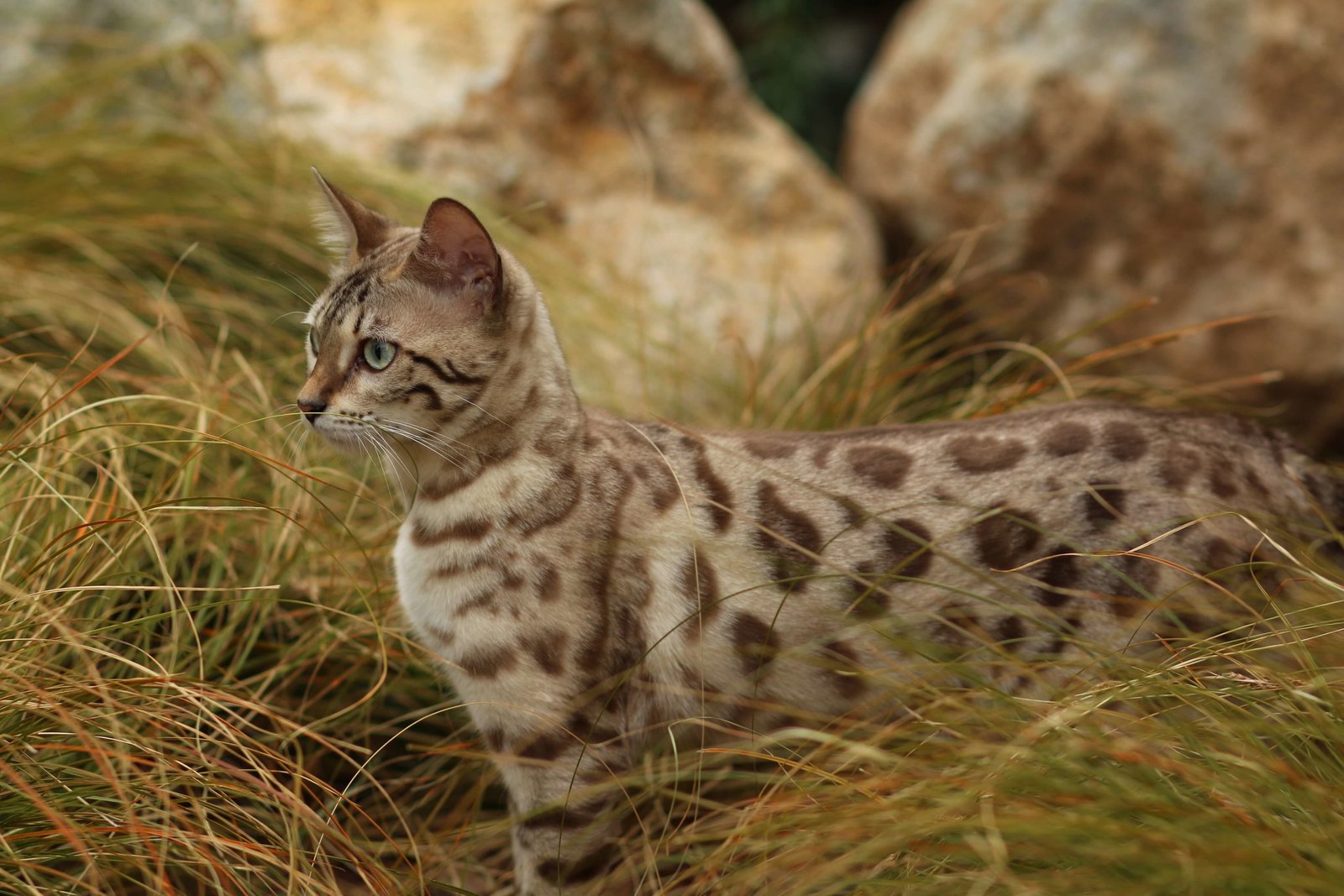 Sandrunner - A sandy brown Bengal tomcat with pale green eyes
Cousin to Ebonyheart, Son to Bunnytail and Onyxmask
49 Moons || No Mate || No Apprentice
Inquisitive, Intelligent, Patient
Change Open to Adopter
Badgerclaw - A medium length black and white tomcat with green eyes and large paws
Cousin to Ebonyheart, Son to Bunnytail and Onyxmask
36 Moons || No Mate || No Apprentice
Brooding, Mysterious, Intemidating

Change Open to Adopter
Foxface - A pretty red Somali with a narrow face and green eyes
Cousin to Ebonyheart, Daughter to Bunnytail and Onyxmask
36 Moons || No Mate || No Apprentice
Flirtatious, Out-Going, Drama Queen
Change Open to Adopter
Lynxfang - A large silver Bengal tomcat with sharp green eye and large canines that are visible
Cousin to Ebonyheart, Son to Bunnytail and Onyxmask
36 Moons || No Mate || No Apprentice

Diplomatic, Charming, Charismatic
Adopted by Bri
Nightclan
In-Relation to: N/A
Rainclan
In-Relation to:
Waverunner
Bio
Sunripple - Golden and white tom with green eyes
Brother to Wavepaw
28 Moons || No Mate || No Apprentice
Fun loving, hard working, hyper active
Treeclan
In-Relation to:
Timberfrost
Bio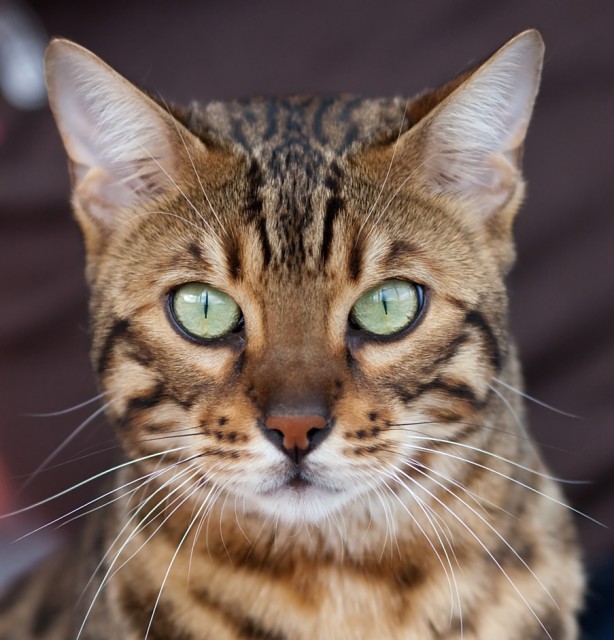 Bramblevine - A light brown tabby she-cat with green eyes
Sister to Timberfrost
44 Moons || No Mate || No Apprentice
Sarcastic, Sharp Tongued, Dry Humor
CASH ADOPTION: Related to Cannon Character - Tigerstar (Costs 175 Prey)
Change open to adopter
In-Relation to:
Minktoes
Bio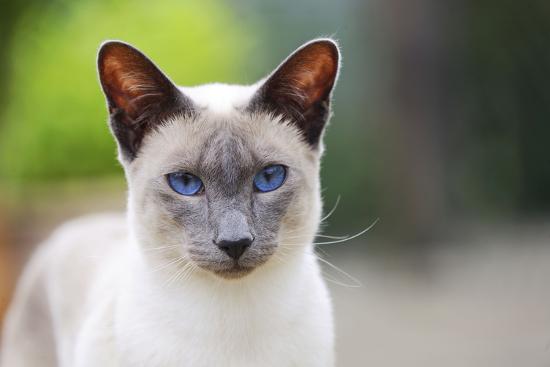 Otterbite - A handsome, long-legged blue point Siamese tomcat with vibrant blue eyes
Brother to Minktoes
36 Moons || No Mate || No Apprentice
Arrogant, Snarky, Quick-Tempered
Possible Rivalry with Fawn's Brackenstride
Change Open to Adopter
Weaselnose - A handsome, long-legged seal point Siamese tomcat with pale blue eyes and extra toes on his front paws
Brother to Minktoes
36 Moons || No Mate || No Apprentice
Antagonistic, Wild, Even-Tempered
Possible Rivalry with Fawn's Brackenstride
CASH ADOPTION: Weaselnose is Polydactyl, meaning he has one extra toe on each of his front paws. Payment: 50 Prey
Change open to Adopter
Volecloud - A chunky flame point siamese tomcat with wide, pale blue eyes
Brother to Minktoes
36 Moons || No Mate || No Apprentice
Timid, Gentle, Loving
Change Open To Adopter
Lightningclan
In-Relation to:
Owlmind
Bio
Tribe of Forgotten Waters
In-Relation to:
Full (Moon) on Still Water
Bio
(Lizard) that Skitters Across Stones - A large brown tabby she-cat with green eyes
Adoptive mother to Moon
57 Moons || Previous Mate: (Spider) Upon Cave Wall || Kits: (Squirrel) Leaping Through Trees|| No Cave Guard To-Be
Serious, Fearless, Strong Willed
Change open to adopter
(Snake) Sunning on Rocks - A large brown tom with hazel eyes and a crooked tail
Adoptive uncle to Moon (Lizard's brother)

57 Moons || No Mate || No Cave-Guard To-Be

Cautious, Quirky, Superstitious
Adopted by Mintedstar

Loners/Rogues
None at this time